Roll-Off and Dumpster Liners
Tough Industrial Liners Make Waste Transport & Disposal Easy!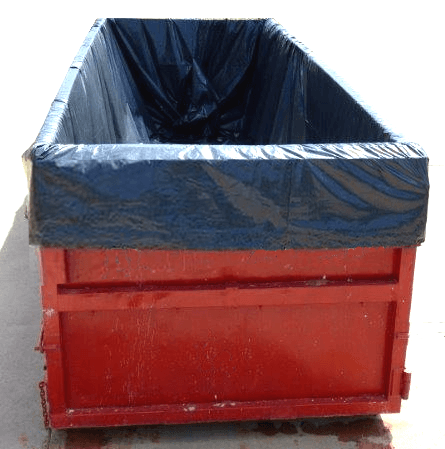 Roll-Off Dumpster Liners, Dump Trailer Liners and Railroad Gondola Car Liners made from Patented Disposable Polyethylene.
Clean It Up offers heavy-duty bag liners that are made from a combination of virgin and recycled polyethylene. Our unique patented form fit design virtually eliminates tearing and puts three thicknesses of plastic at the bottom of the container's tailgate for added leak protection. These liners are ideal for transporting bulk solids and sludges, and provide more protection than using film or film envelopes.
A wide selection of bag liners is stocked for immediate shipment or custom liners can be manufactured to your specifications. Liner prices vary according to the length of the container, height of the liner, mil thickness of the liner, and material used.
Roll-Off and Dumpster Liners
Key Container Questions:
Size of your roll off dumpster container – Length, Width – Height
Do you want to wrap the load: Enough liner material to over lap at the center of the container (some applications or regulations require a secure load for transporting.
What Mil Thickness do you prefer.
Advantages
Quick, easy installation from inside or outside the container.
Fast, clean dumps.
Reduced washout costs
More security when transporting.
Improves leak protection.
Cleaner containers.
Extended container life.
Odor and freeze control.
Aids in dust and odor control.
Helps meet regulations.
Options
Bag liners folded or on a roll.
Also manufactured in photodegradable materials.
Multiple packaging capabilities.
Sides ranging from 66″ to 144″ in height.
Mil thickness from 3 mil to 10 mil.
Three lines of bags:
E: Full Gauge Clear
EB: Full Gauge Black
IA: Industry Average Black
Quantity and corporate discounts available.
Applications
Roll-off dumpsters / containers
End Dump Trailers
Lugger Boxes
Rain Gondolas
Custom Requests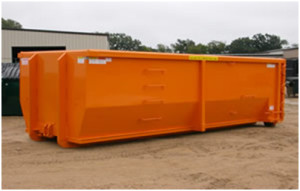 Liners from Clean It Up are disposable polyethylene container liners used in the transportation of bulk solids and liquids. We take pride in providing our customers with container liners that offer superior performance at great prices.
Our Liners are American-made utilizing high quality polyethylene and strong heat seals to ensure dependability and customer satisfaction. A form-fitted design guarantees easy installation and proper container fit.
Clean It Up Liners are utilized in roll off containers, end dump trailers, rail gondolas, or lugger boxes. Custom orders for containers of almost any size are always welcomed. Clean It Up has a huge inventory of the most common liner sizes and mil thickness ready for quick shipment.
How To Install a Roll Off and Dumpster Liner (see step by step below)
Al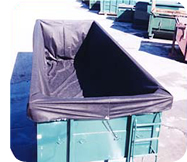 so available: Full ranges of Roll Off and Dewatering Containers as well as custom to meet the demandsof specific liner applications and requirements throughout your operations for waste transport.
We want to know more about the waste management details of your application. Are you wrapping the load, will you need to seal the load, your container size and more to be certain we are providing the best possible liner solution.
Related products:
Drum and Pail Liners
Drawstring Container Liners
Rain Cap Covers For Containers
Dewatering and Filtration Bags and Liners
Tarps and Covers
Spill Diapers
More Waste Handling Products
Custom Products In Many Categories
Plus Many More Container Related Products
VIEW OUR DEWATERING LINERS