Industrial Wiper Products
How Do You Know If the Industrial Wipers and Textile Wiping Products You Are Using Is The Best Possible Choice For Your Applications?
There are many different technologies, manufacturing techniques and ber compositions used to produce disposable wiping towels.
Each of the manufacturing processes and fiber types yield unique characteristics.
Some key things to consider are size, packaging, directional strength, weight, loft, feel, absorption capacity, absorption rate, abrasiveness, solvent compatibility and certainly value.
Most wiper users have not been exposed to all their possible choices. Please call our technical staff to discuss your special requirements with information about your application and how you need the wipers to perform. We'll do the rest.
Product Types – in this category are thousands of wiper products. Includes over 25 types of paper/non-wovens wipers in packages of quarter fold, and dispenser type packaging options, plus over 30 types of new and reclaimed cloth wipers, just to name a few. One of the largest selections of wipers anywhere. Let us help you Clean It Up.
We've put together additional information to assist in your selection: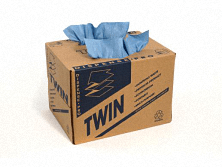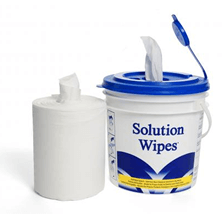 SEE OUR FULL LINE OF SPILL CONTROL PRODUCTS