HOW TO ORDER FROM US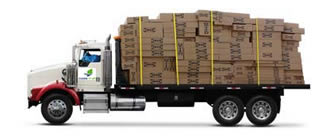 Clean It Up offers more than 100,000 products and equipment and we specialize in working with you on the best possible solutions for your applications.
We've been serving companies like yours for over 20 years and everyone has been pleased at how we serve their specific requirements to their complete satisfaction.
1.800.684.1347 Toll Free
ENVIRONMENTAL

SOLUTIONS TECHNOLOGIES PRODUCTS EXPERTISE
Payment for Orders
Is this your first time ordering with Clean It Up? First time orders are normally credit card or wire transfer of funds.
Simply by placing an order we will place you in our system. If an open account is being requested, we will contact you for additional credit information.
If you would like to set up an account before placing an order, simply send us your pre-printed credit application or call us for an application.
We do accept prepayment and major credit cards.