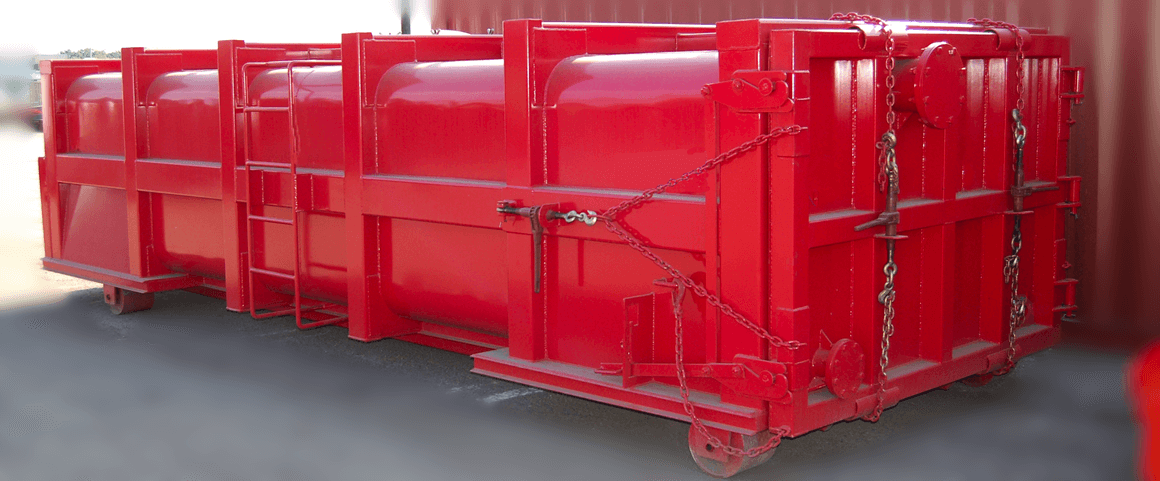 Bladder Bags | Vacuum and Hazardous Waste Bags

Help Reduce Exposure While Improving Clean Up Methods
Woven Polypropylene or Polyethylene waste bags customized for roll-offs, end dumps, lugger boxes and rail gondolas to contain specialized dry or wet waste streams. Special requests including different loading options, inner barrier liners or custom sizes are always welcome.
High strength material options, such as woven polypropylene, woven polyethylene, and high heat fabrics are available to provide our customers the right liners and bags for each specific application. Custom requests such as venting features and inner barrier polyethylene liners are available. Call us with details about your special project.
Bladder Bags can also be manufactured to provide various loading options for different applications including:
Spout Bags
Open Top Bags
Cigar Top Bags
Open Ended Bread Bags
Double-Layer Drawstring Bags
Applications:
Asbestos
Sludge Waste Streams
Odorous Materials
Powders
High Heat Applications
Grinding Dust
Metal Shavings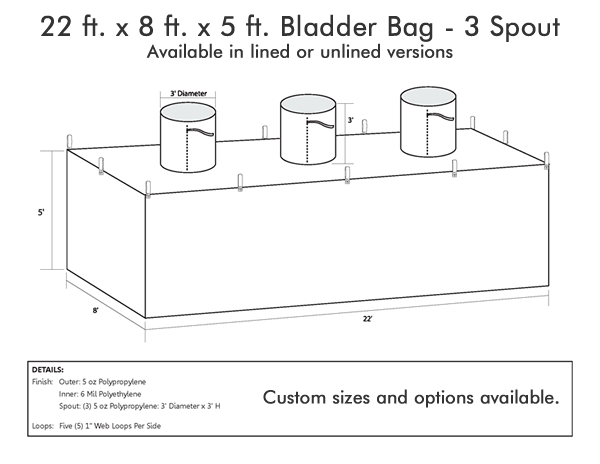 Vacuum Process Liner Bags | Vac Box Bags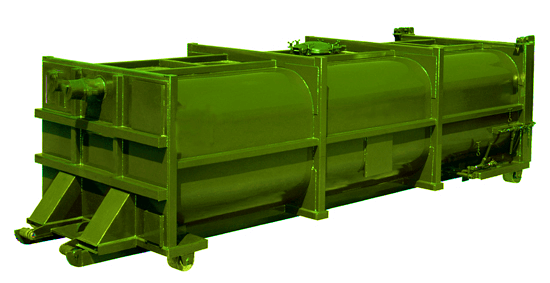 Vacuum Box Bags provide a flexible waste containment solution when loading and packaging hazardous waste and help with containment and transport of various types of hazardous wastes in vacuum box applications.
Typical Applications
Asbestos
Contaminated soils
Pond Sludge wastes
Storm drain sludge wastes
Contaminated water
Details: Our stock 25-30 cu/yd. Vacuum Bladder Bag measures 22'L x 8'W x 5'H and is made of 5 oz OPSY Polypropylene w/ inner (6) mil Polyethylene Liner, designed for (1) Top Loading Spout
Call us for additional details.
Every day our customers challenge Clean It Up with interesting applications needing innovative and well thought out product solutions. Contact us, we might have done it before, if not, we promise a straight forward effort and clear response.
 Keys to Vacuum Box Liner Bags