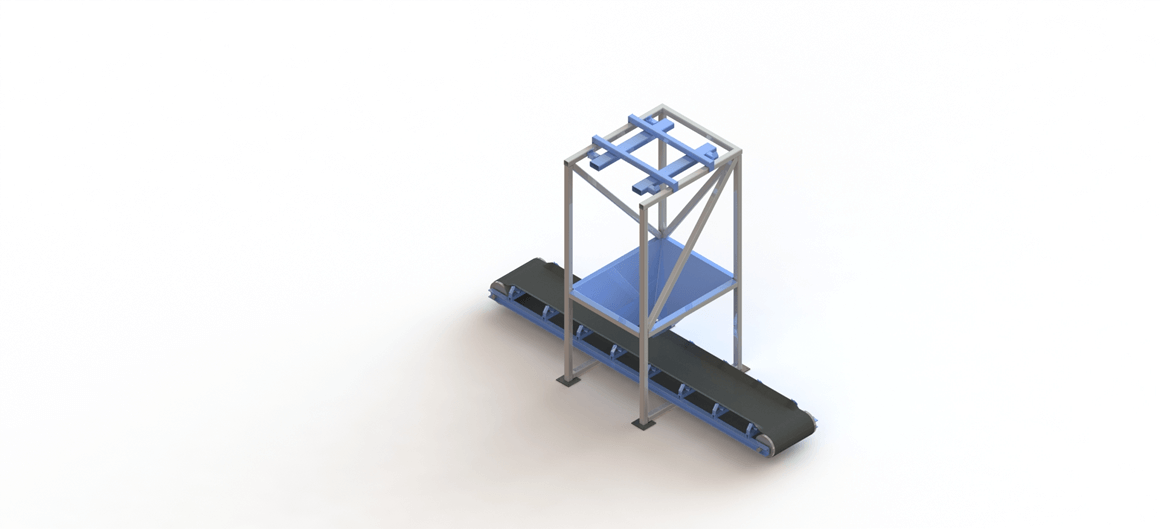 Bulk Bag | Super Sack Lifting and Handling Equipment
The selection of Bulk Bag or Super Sack lifting and equipment is critical due to the often very heavy loads being lifted. Sack lifters are designed with safety in mind. It allows a single lift operator to safely attach the sack lifter attachment.
Built to safely accommodate stationary or dynamic unloading systems it is of the utmost importance to carefully select the very best lifter for multiple reasons.
Start By Selecting The Right Bulk Bag Lifter
Reducing loop abrasions will allow for extended use of sacks and safe handling.

High standard weight capacity, example: 4400 lbs in model shown.

Certification: At least ASME BTH-1. Design Category B, Service Class O.

Single operator, allowing for critical time saving and safe operation.

Easily adapted to unloading and loading systems.
Standard and custom designed lifters and systems are available to meet critical applications