A Company Story and a Brand
Creating Clean It Up
In an industrial business zone in the City of Tempe, the heat of the Arizona summer was at it's hottest. A group of businessmen were tossing around ideas about how to better present our website to companies about our solutions for businesses.
The industrial business owner, Mike Fadely had occupied that industrial suite for quite a while, a talented engineer, he had taken an interest in computers and the web.  He had also become interested in developing industrial websites. We had known one another for quite a while and I went there that day intent on building a new website, the current one was good, but it didn't quite speak to what we do so well for customers each day.
In another chair sat Steve Shipp, one extraordinary man.  Steve was a former global reporter for the Associated Press, currently a writer of research books for universities.   He was busy getting down to the essence of Tri-State Services and Supplies, Inc. a woman owned company formed by partners in 1992.
As friends will do, the group talked about many varying issues until it finally turned to what I thought the partners wanted to accomplish with a new website.
Steve wondered aloud about exactly what we did, we discussed serving customers very well, best available products, expertise, technologies and finding out what our customer wanted the outcome to be and more. After a while, Steve looked up and said "So what you do is help industrial clients quickly clean up issues of the day in their operations with the best possible product solutions". The go to company to quickly resolve product issues in industry, to Clean It Up. He had nailed it perfectly and the essence of what the brand Clean It Up meant to daily operations in industry and more was created.
We looked at one another, and agreed at about the same time, that about sums it up. Mike instantly got busy finding out if the name "Clean It Up" was available for a website name, it was.
It took Months to create that new website and it provided the foundation for serving customers with "Best Available Technologies and Products".
Clean It Up: To make neat, efficient, operable and orderly in industrial and commercial operations.

Environmental: The surroundings, operations conditions and areas in industrial applications.

Solutions: The answer to a question or correct outcome to a problem.

Expertise: Skilled, knowledgeable, capable.

Products: Produced with universal recognized quality.

Technologies: Application of tools, methods and processes.
In 2004, Clean it Up Launches Identity Program
Having a great company name was not enough. Having a brand expression and corporate identity that reflected Clean it Up's multi-faceted capabilities serving as a comprehensive solution provider for spill based solutions covering a vast multitude of business types and services became a top priority in 2004. Our focus is on specialized customer service finding unique solutions to any customer service requirements reflected in new branding scheme helped to bolster this objective.
Karuna Studios and Edgar Ball has been an integral part of our web design for almost 20 years. Edgar is a close friend highly valued collaborator. Edgar's talents go far beyond his extensive web and graphics background, he is also a recognized expert in child development, education and so much more and he has taken time over the many years to work tirelessly with us.
Pixel Effects, headed by Dan Trujillo has been guiding us through a complete new website marketing initiative, his graphics and digital knowledge of word press and highly valued business insight and expert guidance in Digital Marketing has been throughly and completely essential going forward.
The Curtis Design Group (aka The Brand Navigator), of the Phoenix Metro area, was selected to develop Clean it Up's corporate brand many years ago. We've had the opportunity to work with Scott Curtis for over 10 years in branding, web design and much more and are thoroughly pleased with every aspect our our extensive work with him.
There have been so many talented individuals over the years since the launch of our first website that have assisted us every step of the way. We are incredibly appreciative of the work they've done for and with us and you have our gratitude forever. Thank you.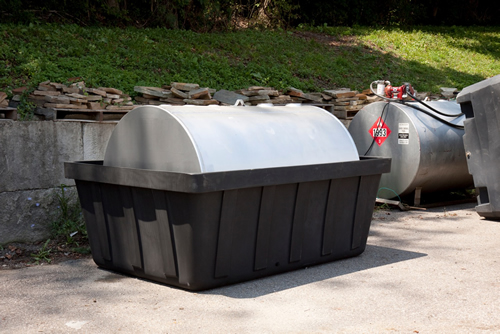 Tank Spill Containment