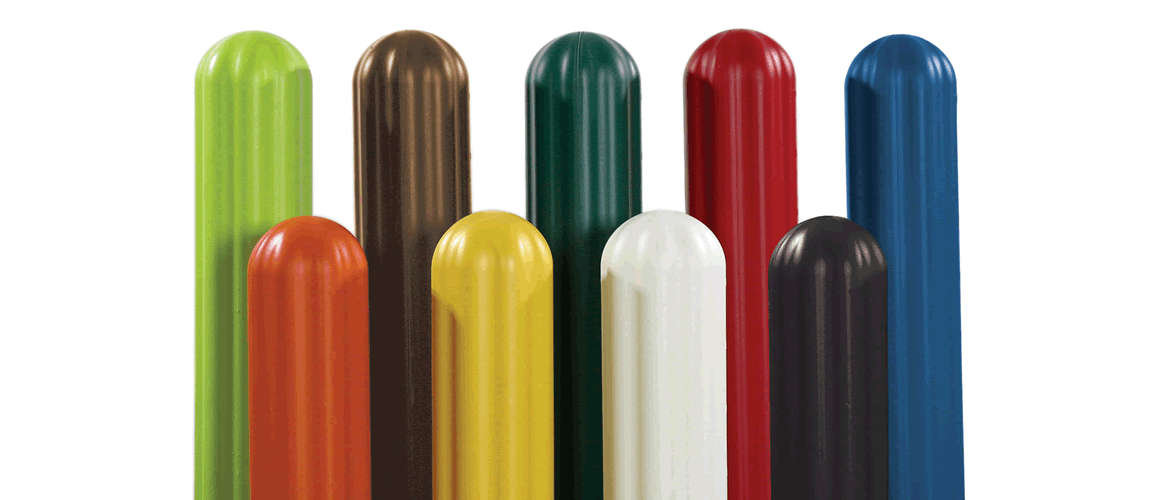 Bollard Post Sleeves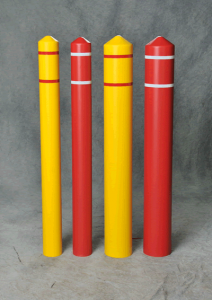 Made of High Density Polyethylene (HDPE). A very tough and long life material. Widest Selection Available, call us with your special application.
Widest selection of Polyethylene Smooth and Ribbed Bollard Post Sleeves available. Also called Bumper Post Sleeves.
Many Sizes and colors. Excellent quality and durability.
Smooth and ribbed post sleeves
Options for reflective strips
4, 6 and 8 inch diameters
Various sizes
Many color options within each sleeve type
Conversion kits for poly bollards
Height easily trimmed for exact fit
Poly bases available to convert into poly bollard
Plus Much More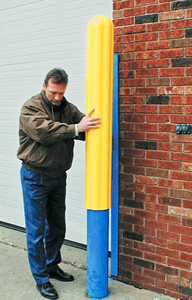 Our HDPE Bollard Post Sleeves make old bollards look like new.HDPE (High Density Polyethylene Construction)with UV Inhibitors resist fading  for longer life outdoors and from rusting and cracking. The post sleeves are designed to easily fit over 4, 6 and 8 inch NPT pipe and eliminate the need for annual maintenance, while helping to protect vehicles and the post from impact damage. The unique design allows for easy slide-on installation.
ABOUT OUR PLANT AND FACILITIES PRODUCTS