Products For Containing  Spills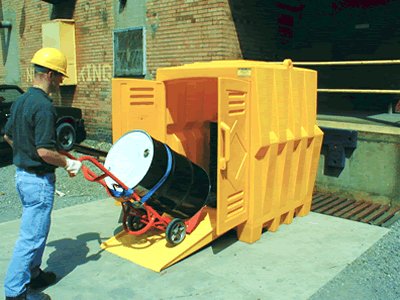 Whether it's smaller items like 5-gallon buckets or an entire rail car, we've got a spill containment product to make sure that you are in compliance with the EPA and SPCC regulations. Spill pallets are available for one to four 55-gallon drums. If you need spill containment but want something that offer a lower profile, check out our Spill Decks. If you need spill containment for your drums but need safe outdoor storage as well, take a look in our Hard Top Spill Pallet section.
For spill containment for larger containers, tanks and IBCs, we offer a complete line of IBC Spill Pallets.Preventing harmful spills from entering the Stormwater System is the primary function of our containment products.
Containment Matched To Your Outdoor Requirement
View Our Complete Drums and Containers Sections
 VIEW OUR SPILL CONTAINMENT PRODUCTS