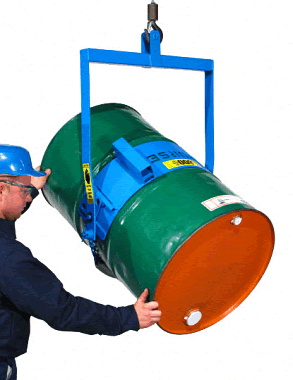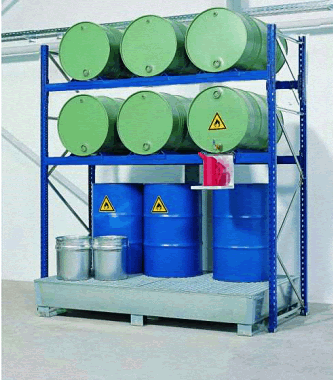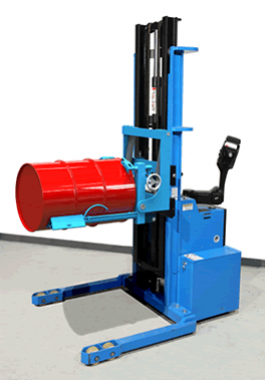 Drum and Pail Handling Equipment
Drum handling becomes easier with drum stackers, movers, and tilters. We also carry a large selection of drum faucets, compactors, spill containment devices and other drum handling accessories. Just about any drum equipment required to keep your facility running smoothly!
Drum Trucks
Drum Rotators
Drum Cradles
Drum Handlers
Drum Dollies
Drum Stackers
Drum Rotators
Drum Racks
Drum Dispersers
Drum Lifters
Drum Grabs
Drum Tippers
Drum Bogie
Drum Positioner
Drum Rackers
Plus Much More
Safe and Effective Drum and Pail Handling" is a critical factor in your commercial and industrial facilities, we offer one of the most extensive selections of world class drum and pail handling products available. If you don't see what you need, please call or email us.
Click On Images Below For Product Details
Title here
test begins here
Spill containment for Drum and Pail Storage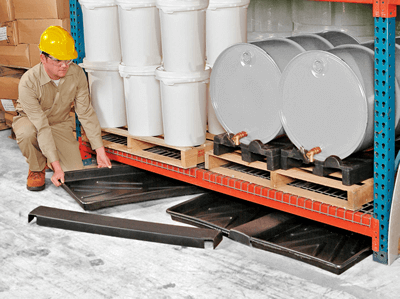 In dispensing and handling applications, in addition to related products the importance of also planning for potential spills is critical and the savings in time and cleanup costs more than justifies the upfront attention.
Product Considerations
Absorbents
Containment
Gauges and Samplers
Drum and Pail Pumps
Faucets
Security Seals and Capseals
Mixers
Heaters and Coolers
All the industrial shipping containers and related products you need from a single source.

If it's a drum, pail, bulk container, bottle, can, or box – we've got it. We also have the largest selection of drum, pail, and IBC handling and dispensing equipment in the world. So, if you manufacture or use paint, chemicals, lubricants, inks, adhesives, food products, or any other industrial liquid, we've got what you need. In addition, we have component parts, such as closures and gaskets, for every type of drum, pail, bottle, and IBC. Everything you need, all in one place.
 VIEW OUR HORIZONTAL DRUM STACKING