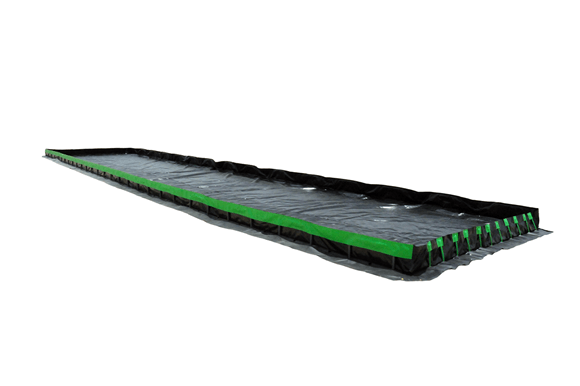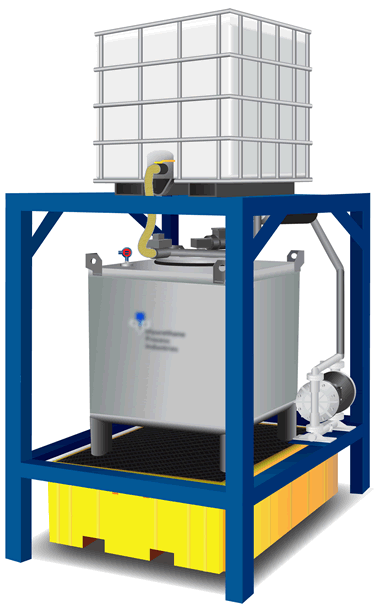 At Clean It Up we work jointly to develop  strong partnerships with our customers, enabling us to interact collaboratively to find best available technology solutions to operational challenges. Take a look at our case studies to find out more about how we can help and serve  your business.
Challenge: A new laboratory setting up on a top floor of a downtown commercial high rise required a knowledgeable industrial resource that could understand and solve their requirements. There were no loading docks or freight elevator. Every product solution would have to be delivered on the street, pallet jacked into the ground floor and into a passenger elevator.
Solution: The first critical task involved selecting and presenting the right special containment berms (12 feet x 60 feet) for critical laboratory processes and 275 gallon liquid totes for lab chemicals, sizing the wooden shipping pallets to fit the elevator and investigating critical delivery times, analyzing room for timely delivery at curb side and logistics moving products into the building ground floor and accessing the elevator.
Result: Custom containment berms and totes were approved by management as well as overall project specifics from start to finish. Once approved, the custom berms and totes were ordered and weeks later, delivered on time and under budget. Street delivery was flawless as was movement of products into the building and up the elevator to the complete satisfaction of everyone involved.