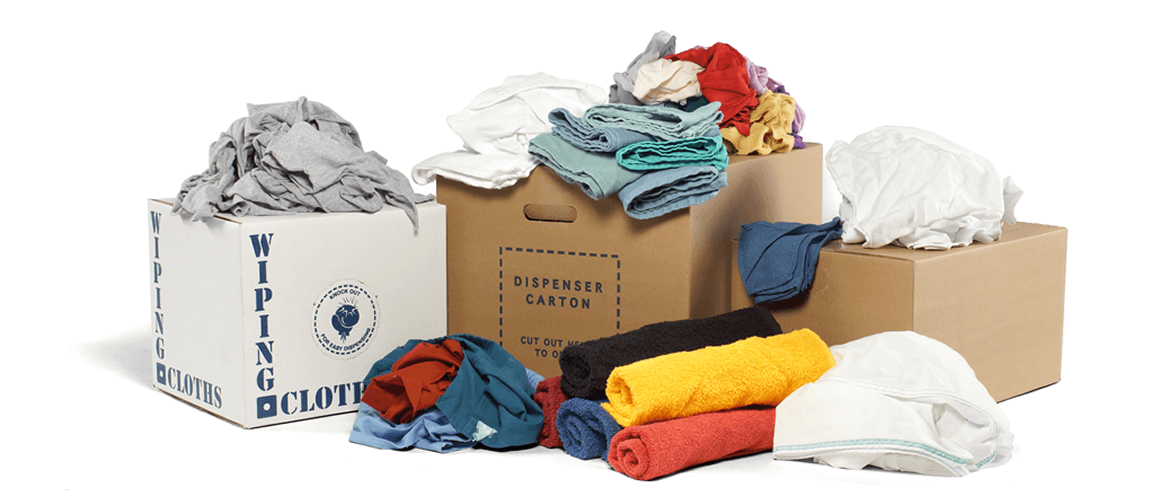 Wipers and Absorbent Products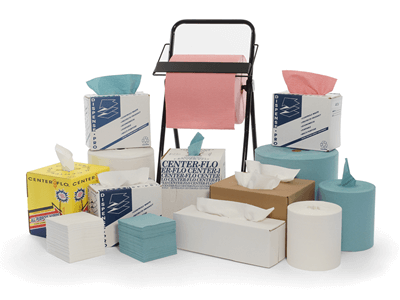 DRC Wipers
DRC (Double Re-Crepe) is the most popular general purpose wipe on the market because of the cloth-like feel combined with excellent strength and absorbency. DRC wipers are cellulose based with a special binder infused to create a wiper with impressive wet strength and durability. DRC wipes have a soft outer layer with a highly absorbent inner layer to quickly absorb and wipe dry liquid, oil and lubricant. If you would like to see an overview of all of our DRC products
DRC Wipers work like cloth and have incredible scrub strength. Available in broad variety of strengths and styles. The variety enables industry to select specific DRC's for any wiping task.
DRC Plus
Our DRC (Double Re-Crepe) Plus wipers are general use wipes with added strength for medium duty wiping applications. Combining the absorbency of regular DRC wipes with the strength of hydroentangled wipes, our DRC Plus wipes are 20% stronger in wet strength than national brands. These wipes quickly absorb liquid, oil, and lubricants, and work well with most solvents. If you would like to see an overview of all of our DRC+ products.
ProKnit
Our ProKnit® line has a variety of hydro-entangled non-woven wipes. We designed the 75000 series for economy use while the 76000 series is for general use. Choose the 77000 and 78000 series for tough jobs and rough surfaces. If you would like to see an overview of all of our ProKnit products, please visit catalog page here.
Spunlace wipers are made from heavy cellulose and polyester which provide excellent absorbency combined with strength and durability. There are no chemical binders to break down in solutions so they are solvent resistant. These low lint wipes are ideal for cleaning electronics and other sensitive equipment. The high level of absorbency also make this a great choice for water based liquids, oils, grease and chemicals. Available in creped and smooth textures. If you would like to see an overview of all of our spunlace products, please visit our catalog page here
Scrim
Scrim reinforced tissue wipers have nylon webbing sandwiched between layers of tissue to provide superior wet strength. The wipes are durable and strong enough for grease and oil, yet soft enough not to scratch most surfaces. They are perfect for cleaning glass and other surfaces without leaving lint residue. If you would like to see an overview of all of our scrim products, please visit our catalog pages here
Absorbents
Use our range of absorbent products for easy spill clean up around machinery or leaking valves. Place the pads, socks or pillows on a spill or place under drips to prevent a larger mess. A full range of sorbents for indoor or outdoor use. We  offer fully packaged spill kits in practically every size imaginable for your truck, facility or field operations that provide emergency containment and absorption of large spills.
 View our Spill Control Products