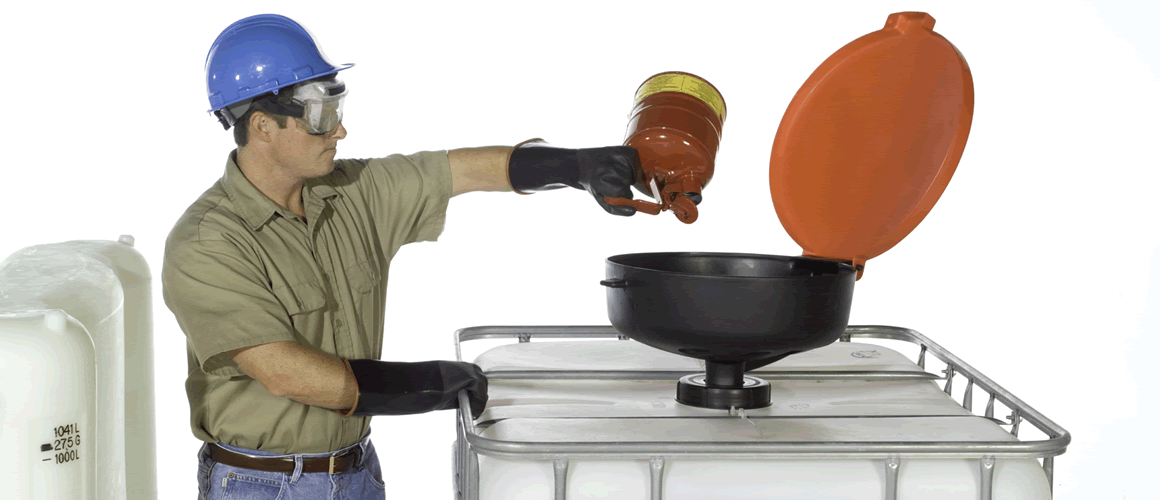 Funnels For Most Fluid Applications
Drum funnels provide effective liquid storage, dispensing, safety and management of fluids.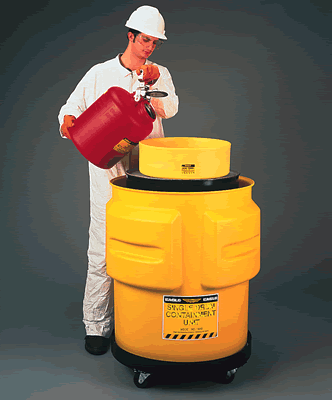 Container Liquid Handling Products
Anti-Splash
Big Bell 6.7 Gallon
Super Funnels
Utility Warehouse
Burp-Free
Bung Access
Open Head for Drums
Utility Galvanized
Plus more
Funnels for IBC's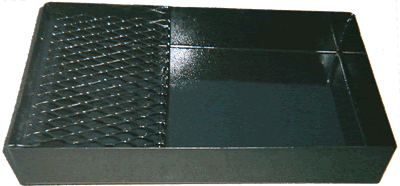 Our rectangular shaped funnel is ideal for draining fluids from larger containers for two reasons: Less Reach, Greater Stability.
Our standard all steel IBC funnel measures 14 inches wide, is 24 inches long and 4 inches high and weighs 18 lbs.
Powder coating provides industry with one of the longest-lasting and most color-durable quality finishes available and is more resistant to chipping, fading and wearing than other finishes.
Other key details: 3 inch diameter drain spout  fits down inside the IBC and is fitted with a catch screen. Designed to drain any type of fluid, our funnel will work with any fluid collection system.
Special Size, Color or other? Contact us, custom options are available. Spouts can be sized for drum use.
VIEW OUR INDUSTRIAL CONTAINERS