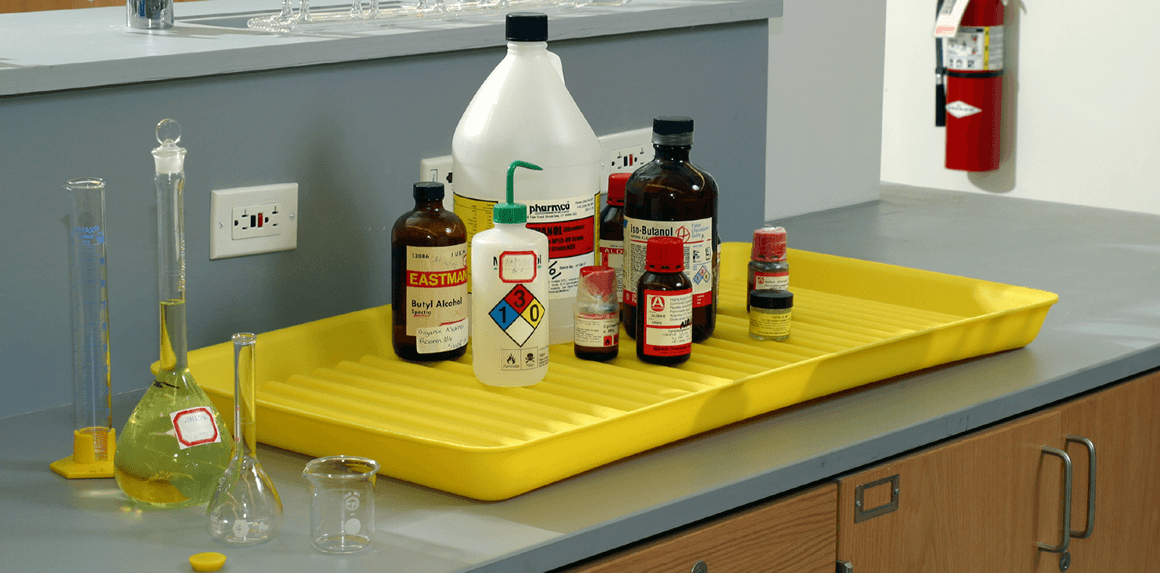 Capturing and Containing Smaller Facility Spills
You've seen large spill containment systems. Shown here are examples of the smaller cousins. Contact us for information on broad varieties and other sizes not displayed here.
Countertop Spill Collectors (shown at left) are perfect for small liquid containers. Available in 2 sizes.Larger tray will capture 2.9 gallons. Lightweight.
Utility Trays
Ideal for keeping messy spills and drips off warehouse and factory floors.
Key Features:
Polyethylene construction – will not rust or corrode
Nestable for easy storage when not in use.
Available in six sizes for a variety of spill containment and maintenance applications.
Practical Applications Include:
Storing oil cans or other liquid-holding containers
Spill containment for leaky machine parts or equipment
Placement under trucks or other large vehicles to leaks / spills from engines, hydraulics, or other lubricated parts.
We've only shows a few models here. contact us  about our flexible containment, additional utility trays, drip pans, drum trays and so much more.
 OUR SPILL CONTAINMENT PRODUCTS