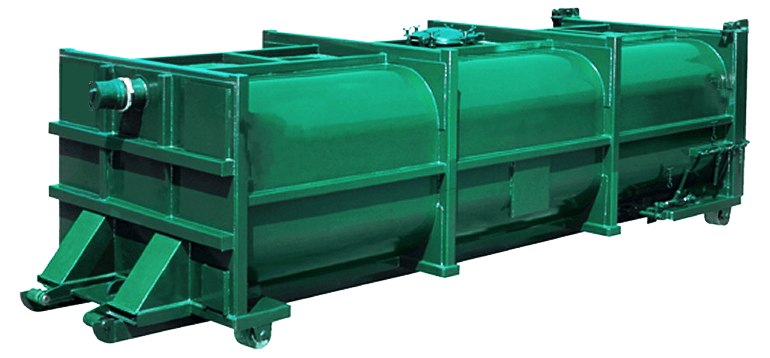 Keys To Vacuum Box Liner Bags
Vacuum Box Liner Process
Install the bag by opening the rear door and unfolding the bag. Find the center spout and lift to the center of the manhole. Attach the modified manhole cover (See diagram below).
An idle vacuum line is used to displace the air between the vacuum box and the bladder bag, and a full vacuum hose is used to vacuum the waste stream into the container. An intake line is run from the waste stream to the manhole.
First idle the vacuum line until the air is displaced between the bag and the vacuum box. Once the air is displaced, keep the idle line running. Now you are able to vacuum the waste stream using the vacuum line.
TIPS:
Having welded grates on the intake of the container where the hose attaches from the vacuum truck to the end of vacuum box helps further reduce the chance of sucking the bag into a vacuum hose.
Slow throttle/intake to start filling the bag.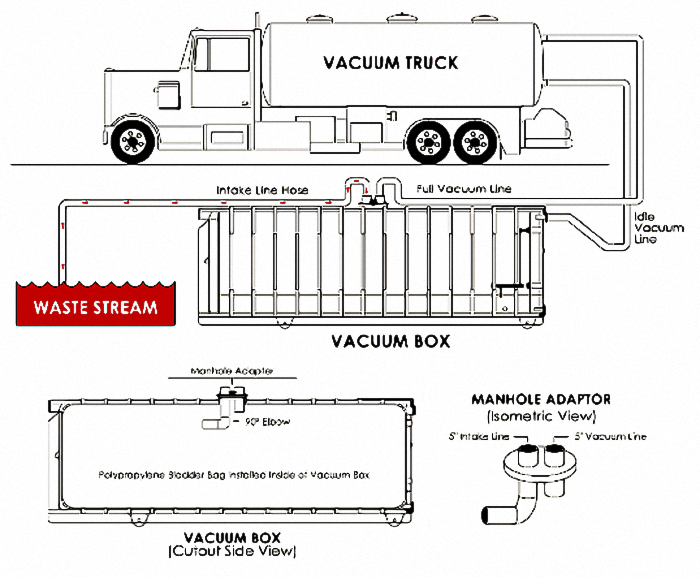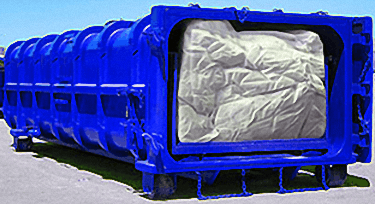 Vac Box Bag Details:
Our stock 25-30 cu/yd. Vacuum Bladder Bag measures 22'L x 8'W x 5'H and is made of 5 oz OPSY Polypropylene w/ inner (6) mil Polyethylene Liner, designed for (1) Top Loading Spout
Call us to discuss your project details
Bladder-Bags – Hazardous-Waste-Bags