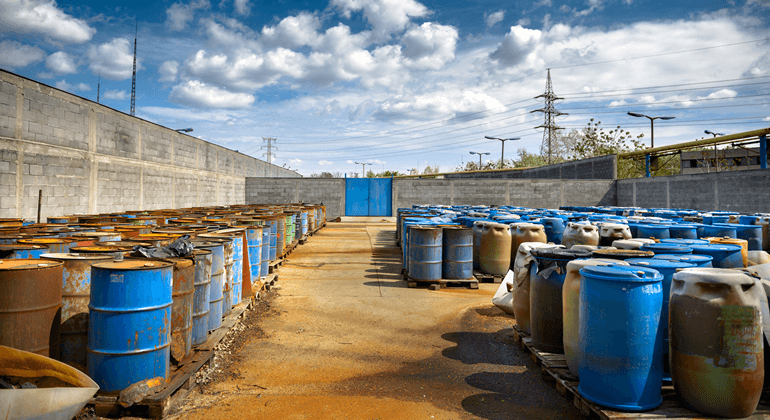 About Used Drums
Ebay and Craigslist Selling Illegal Drums was the heading in the Milwaukee Journal Sentinel Newspaper. It's an important caution for anyone buying used drums.
Steel and plastic drums are conventionally sold as new and/or reconditioned from recognized drum manufacturers and distributors. Used primarily to transport dangerous goods (hazmats), it is imperative that if a drum is going to be reused, the contents of the drum must be professionally cleaned according to regulatory and industry standards.
Most recently, Craiglist and Ebay were cited for knowingly selling used drums that have not complied with the reuse regulations. The result is that both sites have created an outlet for drums that could cause fatal injuries and potential explosions. Hundreds, if not thousands, of used and potentially dangerous industrial barrels are listed for sale on Craigslist and other sites where they are advertised as good for everything from rain barrels and trash cans to catfish traps and "smoker" backyard grills. Often, the containers come with a dangerous twisted and torn-off labels making it impossible to identify the previous contents. In most cases, these drums once held toxic chemicals and hazardous, flammable commercial products. The sellers of these drums have no real knowledge of how the drums were previously used and are offering drums that could have contained poisons/hazardous materials!
Investigated recently by Rick Barrett of the Milwaukee Journal Sentinel, this dangerous practice is being brought into the public eye with the hope that this illegal practice will cease. Industry officials say they would prefer that used barrels be properly refurbished and reused, or be scrapped, rather than be sold to consumers through unregulated web sales.
Properly reconditioned steel drums are a very important part of industrial applications for shipping and storing of very broad ranges of liquids, solids and chemicals.
Guest post by Howard Skolnik