About Torquing UN-Rated Drums | container news | vol. 8
Guest Post: Howard Skolnik
No Torque Wrench, No Compliance! What's that embossment mean?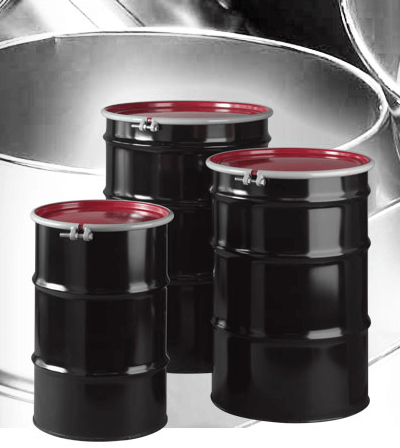 By now, most shippers of dangerous goods know that following Closure Instructions for UN certified packagings is a must in order to have a compliant package. Having a non-compliant package, one that is not closed in accordance with the Closure Instruction, can put the shipper at risk for sizeable fines from the US-DOT. One of the steps in the Closure Process of a Salvage Drum or any Open Head, Bolt Ring style steel drum, is to:
TIGHTEN THE BOLT — with a calibrated torque wrench while using downward pressure on the cover and hammering the outside of the ring with a non-sparking dead-blow mallet to further seat the ring. Continue tightening and hammering the ring until the torque stabilizes at 55 – 60 ft-lbs and does not decrease when further hammering on the ring circumference is performed. Ring ends must not touch. (Effective 25 September, 2006 and in accordance with CFR 178.2(c), we have revised this procedure to use torque as the most effective closure requirement.
With a specific torque range specified, the shipper must be able to confirm that the closure meets this requirement. Closure without a calibrated torque wrench would result in a non-compliant package (unless the shipper has an alternate means to confirm the torque). When DOT inspectors visit shipper facilities, they will ensure that packaging manufacturers, fillers and shippers comply with Performance Oriented Packaging requirements specific to each packaging manufacturer. To confirm the measured torque, DOT Inspectors will expect shippers to have a recently calibrated Torque Wrench, and calibration certification in use when closing drums prior to shipment.
If a shipper chooses not to use a Torque Wrench, a Level-Lock Closure Ring is an alternative closure option. The Lever-Lock Ring does not require a Torque Wrench for a compliant closure.