Dewatering Liners, Bags and Filters
Disposable Filtration Products Used in Waste Containers for Liquid and Sludge Separation
Clean It Up  Dewatering Liners, Bags and Filters  and more are a simple solution to the tough problem of separating liquid from sludge when used with waste containers. Stock sizes available for immediate shipment or custom sizes can be manufactured to your specifications. Easy installation takes only a few minutes.
Please call or email us with details of your application, 
we'll work with you on the best solution for your specific job.
Filter and Dewatering Bulk Bags
Clean It Up offers specialty Bulk Bags for Dewatering Applications, for easy to use on-site dewatering of bulk materials in a low-cost haul away bag.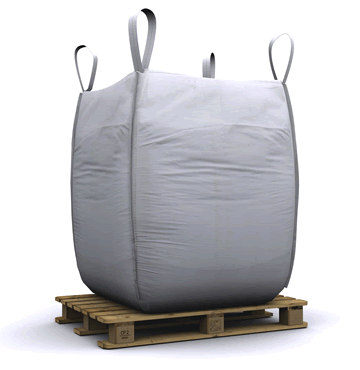 Specifications Example for just one of our standard or custom bag products:
Model: CIU-BB653-U-53
Size: 35x35x35″ Woven PP bulk bag,
Weight: 5 oz Uncoated fabric Amoco weave
Type: Duffel top & Plain bottom, U-Panel,
4@10″ lift loops, 2205# SWL, 5:1 SF
Product Notes: This bag weave is different from other bulk bags we offer. During the production weaving process, the weave tape is twisted and this opens up the woven PolyPropylene to allow faster drainage during dewatering applications.
For your specific application. Test and evaluate one or more bags to determine that this will meet your requirements.
for this specific in stock bag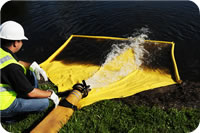 Floating Dispersion Blanket: Dewatering Solution to Stop Erosion at Water Discharge Sites.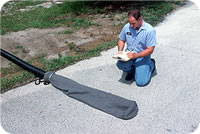 Pipe Socks: Control the Flow of Sediment and Oil Out of Headwall and Other Types of Pipes.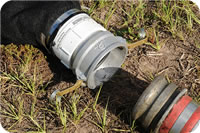 Hose Connector: Connect and Disconnect Dewatering Bags Quickly and Easily.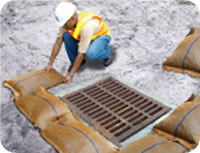 Gravel Bags: Made of Very High Quality Polymer Material, Woven Into Shape to Eliminate Flaws and Failures.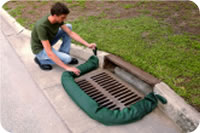 Filter Sock: Stop Harmful Substances From Entering Storm water System. Available in 9 ft Lengths, Can Be Types of Media including: Activated Carbon, Sorb 44, Sediment Removal, Phosphates, Heavy Metal.
Heavy-Duty Gravel Bags: Provide Quick and Easy Sediment and Erosion Control. Available in Numerous Sizes and in 250 Yard Rolls.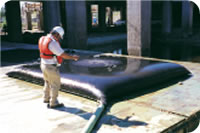 Dewatering Bags: Example of Larger 225 cu ft bag………..Standard and Custom Sizes Available.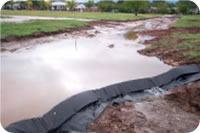 Silt Dike: Triangular Silt Dike Barrier Systems Help Contain Eroded Soils. LIghtweight and Durable for Quick Installation. Can Be Installed Side-by-Side for Larger Areas.