Industrial Spill Control and Wiping Products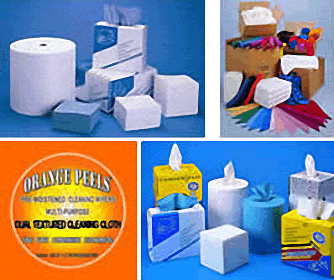 In Absorbents, we offer one of the most complete selections available.
In Wipers, we offer over 50 types of cloth wipers, new or recycled plus specialty wipers, and one of the larges selections of general purpose and heavy cellulose wipers on the market. Plus one of the most effective wet wipers ever.
We specialize in matching the right wiper and absorbent to the specific application. You Will Positively See the Difference
 View our Spill Control Products