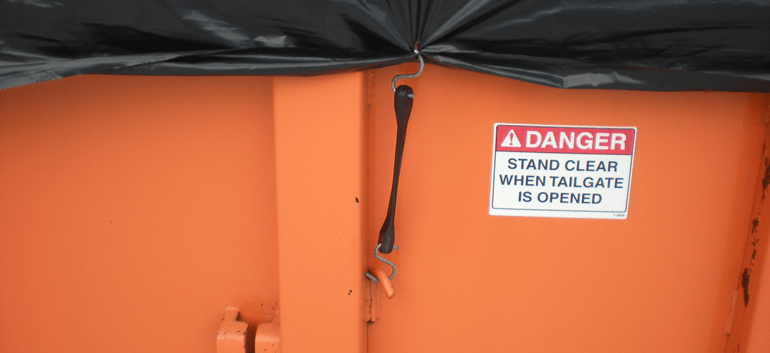 How To Install Roll Off Dumpster Liners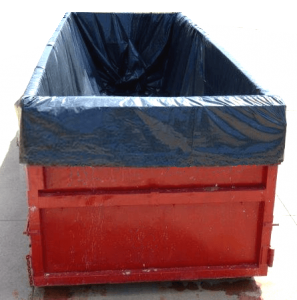 Installing Roll Off Dumpster Liners doesn't have to be a challenge. Once installed in the dumpster container there are multiple ways to secure the liner. Double folding the material on the outside and securing that to the outside hooks, using a rope around the outside of the container and securing the ends with a bungee strap or using bungee straps as shown above to secure the liner.
In the illustration below is step one of six steps to installing and securing the liner the right way each time.
Please follow the link button below (Learn More) to the main roll off dumpster liners liners page and scroll down to the section showing all the steps in properly installing roll off liners.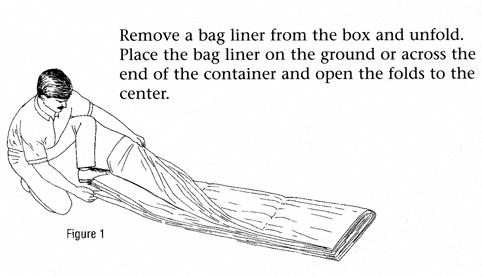 Please call or email us for additional information. We offer extensive selections of liners of all types for industrial applications.