Guide to Using Replacement Parts For Drums and Containers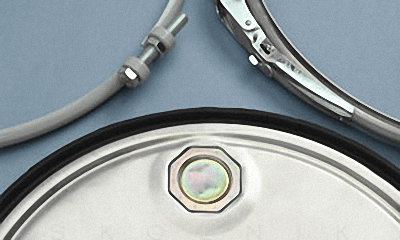 When buying a UN specification drum, the entire design of the drum and all its components (heads, ring, gasket, bolt, nut, plugs) are defined in the testing certification. All of these elements are incorporated into a drum type that must meet a test standard, and successfully pass the UN Testing criteria. Once established, shippers cannot alter or exchange any of these components with non OEM (Original Equipment Manufacturer) parts as it might impact the ability for the drum to perform as certified.
For example, if a filler or shipper were to change the ring from a bolt style to a leverlock or even change the gasket type, this would void the UN certification for the container and could result in a potential DOT fine for the shipper, or a potential hazmat incident. If replacement parts are needed, fillers must make sure that they contact the manufacturer and get original parts that meet the test criteria of that specific drum.
Once the drum is filled, compliance with the UN certification is the responsibility of the shipper. To locate the contact information for the manufacturer, look on the Closure Instructions for this information.
Contact Us. We offer one of the largest and complete selections of drum and pail parts available. From plugs, gaskets and seals, nuts and bolts, locking rings, adapters and fittings, to flanges, ibc valves, container tools, cap seals and so much more. Working with you, our goal is to make make certain  its the right part or size to make sure your container is ready to get the job done right.
Visit Our Containers And Accessory Products