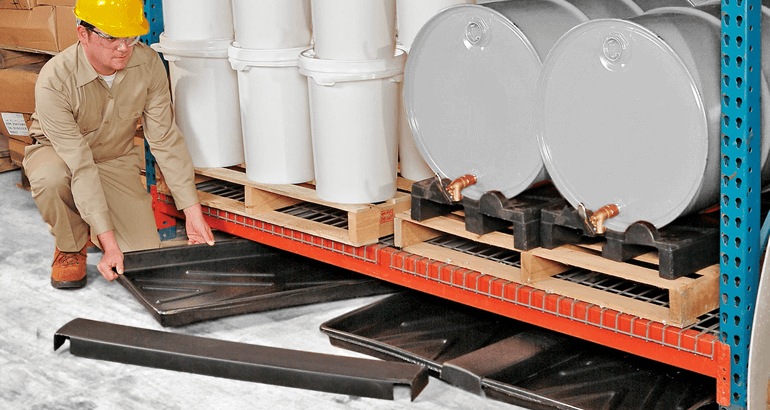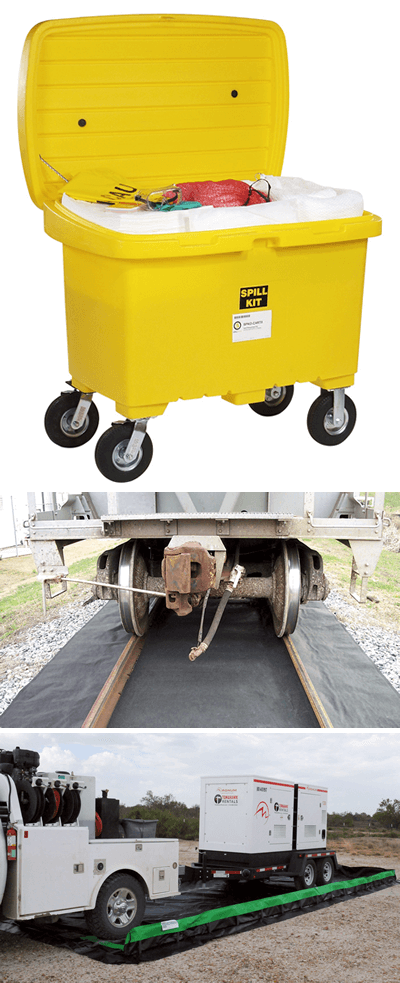 Start text
How to Control Spills in Industrial Operations
Any spill can be complex with the number one priority being safety. Not enough can be written about "Spill Contingency Planning and Training".  It may not be feasible to train every employee. Simple precautions around Stop, Look and Listen can be applied to everyone confronted with a spill situation. Critical issues emerge in almost every spill situation, the overview shown here is primarily centered around the right products for controlling, containing, segregating for liquid and chemical incompatibilities, absorbing and more.
Many spills can be prevented by using the right well maintained equipment. For example: In drum handling, utilizing the right drum handler (s) for the job  being undertaken and really simple steps like making sure the access bungs on a closed head drum are properly tightened before moving them.
Spill Preparation
Utilize the full range of online resources to research every aspect of spill preparedness in addition to Haz Mat Training for employees where applicable in development of your facility or operational very specific plan for spills that always come unexpectedly.
Some important elements of spill preparedness and controlling or preventing industrial spills include:
The right spill related equipment (some shown here)
PPE
Reporting requirements
Absorbing the spill or containing it
Disposal
Techniques and decontamination
HAZWOPER Planning
Advanced preparation for the next inevitable spill
Products to consider in How to Control Spills in Industrial Operations
Safety Cabinets
Spill Containment
UN Ratings
Absorbents, all types
Drain Seals
Containers, all types
Drum Handlers
Liners, all types
Drum Pumps