[/vc_column]
We have been involved in Environmental, Industrial and Commercial Products, Equipment and Services since 1992.
[/vc_column]
INDUSTRIAL CONTAINERS
Clean It Up provides reliable, best quality, standard and UN rated container solutions for industrial and commercial applications.  We are backed by engineers, scientists and product specialists.
CONTAINMENT AND CONTROL
A perfect illustration of our broad and extensive product capabilities, integrated solutions and expertise. This scalable system  offers an excellent example of  Spill Containment, Containers, Storage, plus Transfer and Process Control in one compact unit. We've been serving large to small industries with best available technologies for 25 years.
Operators and service companies are adopting secondary containment to minimize water and land impact. In turn, they are able to eliminate costly spill clean-ups, improve community images, comply with changing regulations and, of course, decrease mobilization time.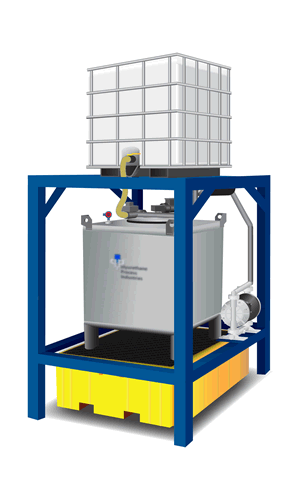 [/vc_column]
good words. good people.
"We we're impressed by the level of attention to technical details over a period of time enabling us to secure an important dewatering and sludge disposal contract. Since the initial sample order to satisfactorily test the concept, your ongoing attention to and quick response to our orders has been exceptional and we thank you".

Midwest U.S. Specialty Waste Hauler

"We required large quantities of  very special Black 55 Gallon Polyethylene Drums to be used in Pest Control Applications. No-one else could meet the specific nature of these drums. Clean It Up not only developed the drums, but the special fittings in the lids needed to pump micro amount of chemicals at set times. You came through for, we are grateful".

Regional Pesticide Company

"For over 15 years your company has served our interests well. You are an impeccable product and technical resource across a broad range of industrial products to our company, allowing us to grow our company by serving end user customers with the best available products quickly and efficiently. We thank you.

National Janitorial Supply Company
[/vc_column]
WE ARE COMMITTED TO RESULTS
CALL US: 1-800-684-1347